Los Altos Tasting Room is the first wine tasting room in Los Altos by Byington Vineyard & Winery. Our contemporary Tasting Room with a high tech feel is a combination of tasting room, wine bar, wine retail, and private and corporate event space. Our tasting room provides an alternative to late afternoon cafes for meetings, and a great place to stop for a taste prior to dinner, purchase a bottle for dinner at a favorite restaurant, or join after dinner.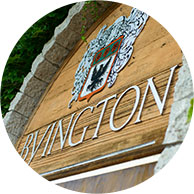 Corporate Events
Byington offers exceptional experiences for corporate groups unique to Los Altos Tasting Room. Looking for an offsite meeting location, a venue to host corporate customers, or celebrating a corporate milestone? Learn more about our offerings or tell us more about your event so we may provide you with recommendations.
Private Events
Los Altos Tasting Room provides a unique wine-focused event space for life's celebrations. Please tell us more about your event so we may provide you with recommendations.
Live Music and Events
We offer a host of events including Live Music, Open Mic Music & Poetry Wednesdays (starting Oct. 18), and special events such as Chocolate and Wine Pairings. Check this link often to see the events and to reserve tables!
Hours and Location
366 Main Street
Los Altos, CA 94022
Phone: (408) 354-1111 option 3
Sunday-Thursday: 3 pm – 9 pm
Friday & Saturday: 3 pm – 10 pm
Holidays
We are open on many holidays, including Memorial Day, Independence Day, and Labor Day.
We are CLOSED on Thanksgiving, Christmas Day, and New Year's Day.
Follow Us
Follow us Facebook, Twitter, and LinkedIn. Sign up for weekly updates. See listing of live music.