WINE 101 SERIES
Expand your knowledge of wine and tingle your taste buds with this fun, lively Wine 101 Series happening monthly on Tuesdays at 7:00 pm. Led by Byington's Sommelier Vince Robledo, this series includes four 1-hour sessions: pick and choose or attend them all. Each includes tastings followed by a glass of wine. Sessions include 
Intro to Wine Tasting (Oct. 24),
Wine & Cheese Pairing (Nov. 28)
, 
Intro to Wine Making (Jan. 16)
, 
Advanced Wine Tasting (
Feb. 27). 
Classes are $40 each; 10% discount for Wine Club Members.

DO YOU HAVE TALENT?
Get ready Los Altos. We're bringing Open Mic Music & Poetry Wednesdays to Los Altos Tasting Room, starting October 18. We welcome musicians and poets (21 and older) sharing material appropriate for all ages. Sign up sheet available at 6:30 pm; 1st performer at 7:00 pm. We provide mic and amplifier. Interested in Performing? Feel free to give us a heads up. Are you an audience member? Drop in or reserve tables in advance.

WINE & CHOCOLATE PAIRING EXPERIENCE
What do chocolate and wine have in common? At this event, handcrafted, artisan wine and chocolate by Byington and Los Altos' Gourmet Works. We're teaming to bring you this delicious event at Los Altos Tasting Room, Friday, November 17, 7:30 – 8:30 pm. Sit back, listen, and taste, or join in a lively discussion. Each tasting includes 2-ounces of 4 distinct Byington wines artfully matched with handcrafted, artisan chocolate. The experience also includes a glass of wine of your choice from the tasting. Price is $40 per person.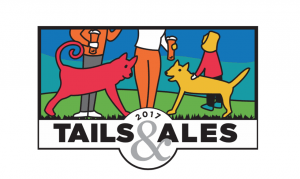 BYINGTON SUPPORTS HUMANE SOCIETY SILICON VALLEY
THIS EVENT HAS BEEN RESCHEDULED from Saturday, October 14, due to poor air quality. Please check back for new date. Support a great cause and enjoy Byington wine on TBD date from 11 am to 4 pm at Google (Crittenden Campus)! We are a featured Winery Partner: 100% of all "sales" of Byington wine go to Humane Society Silicon Valley. Purchase tickets today, featuring family-fun activities, crafts, vendors, wineries and breweries. Tails & Ales brings our community together to raise money and awareness for Humane Society Silicon Valley. Just like at Byington, canine family are welcome at the event!!!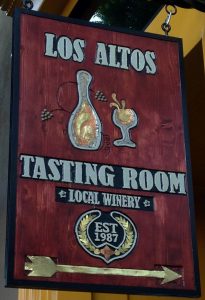 SILICON VALLEY'S NEWEST CORPORATE EVENT VENUE
Byington offers exceptional corporate experiences unique to Los Altos Tasting Room – close to the office AND far from interruptions. Our contemporary Tasting Room with a high tech feel is the perfect location for an offsite meeting, a venue to host corporate customers, Board meeting, or team building activities to celebrate a corporate milestone. Consider one of our Signature Packages. Or tell us more about your event.